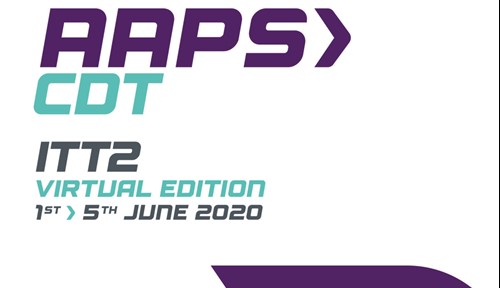 The second AAPS CDT Integrative Think Tank (ITT2) took place in partnership with HORIBA-MIRA on the 1st-5th June 2020. Although this ITT took place quite a while ago (exactly one year ago to this day), and I am now well into the PhD phase of my CDT experience, I have vivid memories of the week and I hopefully remember it well enough to do it justice in this blog post.
Day 1
Right from the get-go, ITT2 was always going to be very different from ITT1, primarily because this time around the whole event had to be held online due to the COVID 19 pandemic. The day started with a round of introductions followed by an icebreaker activity using MURAL, which is a digital workspace that operates like a giant whiteboard where participants can post text and pictures. This activity really helped to settle my nerves and was a great introduction to MURAL, which the group that I was in ended up using a lot throughout the week.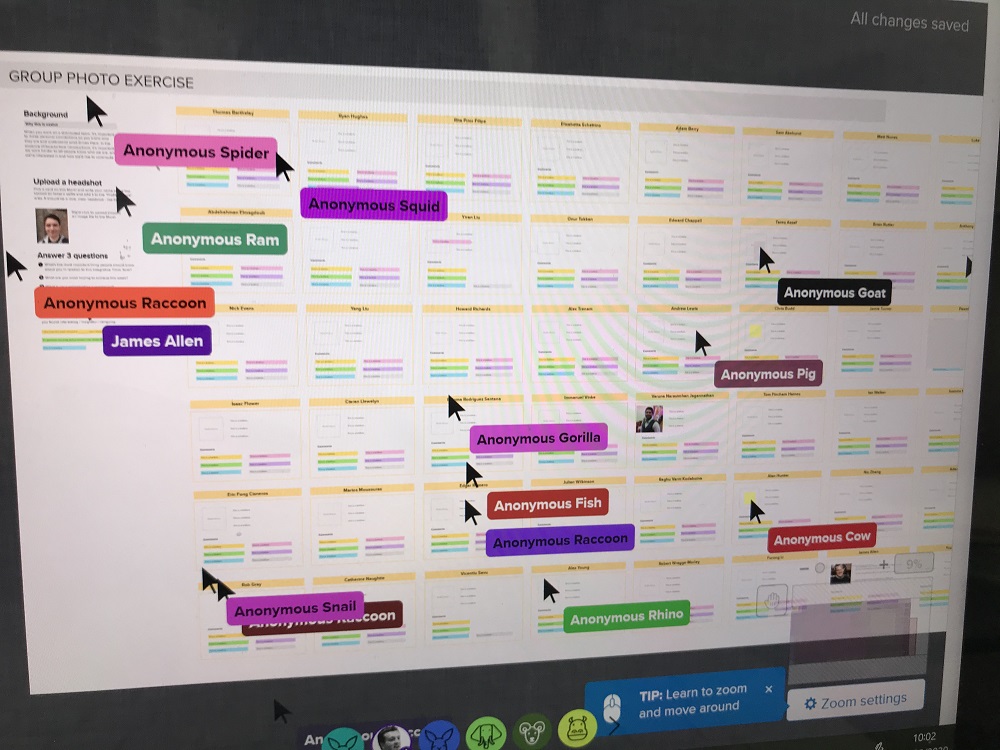 Following the icebreaker session, the guests from HORIBA MIRA presented the challenges that we were tasked with working on throughout the week. These challenges were:
How do we characterise Test Aggressivity?
Connected Autonomous Vehicles and Electric Vehicle Energy Management
Holistic Evaluation of the Environmental Impact of a Vehicle and how we prove that a vehicle is carbon neutral
After each of these presentations, we were put into small breakout groups where we would try to formulate potential research projects based on the presented challenges. For this ITT I had done a lot more prereading, and our CDT cohort had made very good use of the Student Led Symposia (SLS) leading up to the event, so I was able to contribute quite a lot in these small group discussions.
Day 2
By the start of the second day, seven groups had been formed, with each group focussing on a specific part of one of the challenges that was outlined on the first day. For example, the group that I was in was looking into holistically evaluating the environmental impact of the battery in an electric vehicle. The 65 attendees of ITT2 came from a wide range of academic backgrounds, with University of Bath academics from Mechanical Engineering, Electrical Engineering, Maths, Computer Science, Management and Psychology all present at the event. This academic diversity was reflected in the group that I was working in, where our expertise covered everything from life cycle analysis to robotics, as shown in our 'group photo' (see below).
After a long day of fleshing out the research question that we wanted to focus our proposal on, we got to enjoy a virtual social activity that involved a pub quiz and a takeaway meal. Unfortunately, I had  a socially-distanced flat viewing that evening, so I couldn't attend, but I was told that everyone had a pretty good time.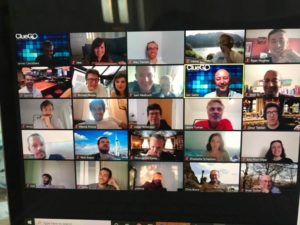 Days 3 and 4
The third and fourth days of ITT2 were identical, with a status update at the start of the day followed by work in our groups on the research proposals for the rest of the day. The status updates involved each group giving a short update on their current progress and were a great opportunity for attendees who weren't in your group to give feedback on your progress. I noticed a few times during the group working sessions that academics would join our online meeting to offer their expertise, seemingly after having had their interest piqued by what we shared in the status update. By the end of Day 3, our group's MURAL board was covered in flow diagrams and pictures, and by the end of Day 4, we had distilled all of that into the presentation that we were going to give to the wider group on Day 5.
Day 5
On the final day, everyone got together in the main meeting room to watch the presentations from each group. As Eli and I were AAPS CDT MRes students at the time, we were encouraged to be the ones to deliver our group's presentation. At the time, I would get quite unnerved when giving presentations online, because I didn't like not being able to see my audience's visual reaction during the presentation. Fortunately, I had rehearsed my slides relatively well, and the presentation went fairly smoothly. Once every group had presented, the AAPS Team made their concluding remarks and then ITT 2 was over.
Overall, I think that ITT2 was a very enjoyable experience. I had been apprehensive at first about how an event like this could be run online, but through meticulous planning and full utilisation of Microsoft Teams, I think that the AAPS Team got about as close as they could to an in-person online experience. I am now looking forward to ITT4, which is just a week away…