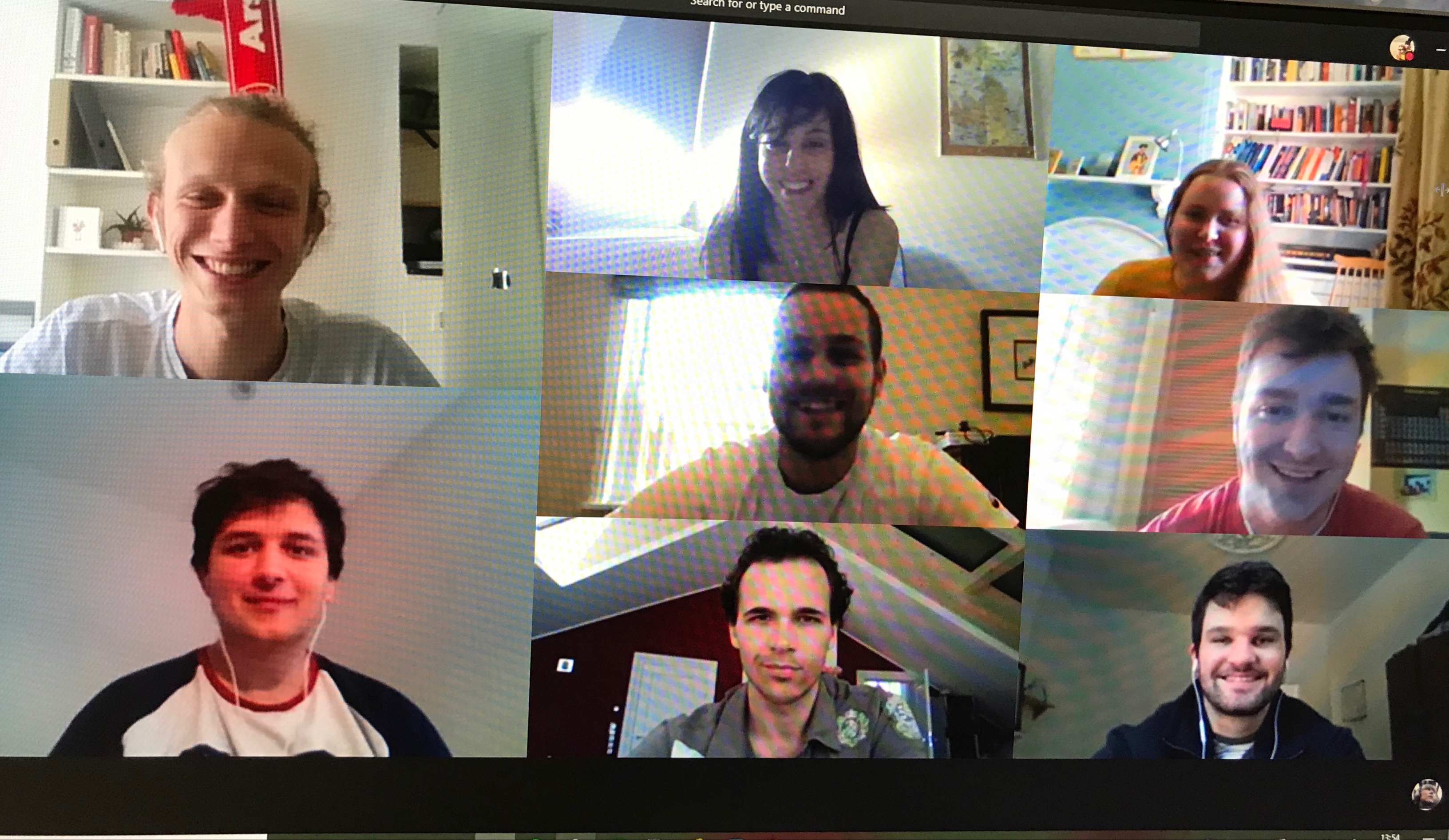 During the Covid-19 pandemic many of us have had to adapt to an entirely new way of life and work. I have found that this transformation has been easier thanks to being part of a wonderful cohort and having an attentive management team that allowed us to continue with our work with ease.
Cohort 1 2030 Prius Project
Our final group project as a cohort started soon after our very first ITT, little did we know at the time that we would be conducting this project in the midst of a global pandemic. The task we were given was to develop and simulate a completely new vehicle propulsion system for a 2030 vehicle, which would then have to be pitched to a 'board of directors' (this board was just our professors, but still just as intimidating!), as if we were a team in a real automotive company.
This project was a follow on from our previous course, where we critically assessed the 2015 Toyota Prius hybrid from lots of different perspectives. We didn't just consider the implications of the powertrain on the performance of the vehicle, we also delved deeper into the consequences of using certain materials and how those materials were managed. These consequences varied from political to social and all the way to environmental, making it a real challenge for some of us who had never had to consider these before when conducting previous research. This was incredibly useful for our current project as we now had the knowledge of the decisions that were made for the Prius that were a real success and those that weren't.
Wireless Teamwork
During the final weeks of February and the first two weeks of March, the University remained open, which allowed us as a team to work together in the same room as we prepared to work on our new vehicle design and business proposal. Together we worked on exactly what we wanted our vehicle to do, doing market and customer research to find out what meant to the most to people and how we could deliver those through the propulsion system. Somewhat we had made a risk assessment for our project and thought through what we would do in the case of a global pandemic, as we were conscious that there was a very high risk that this would affect us for the rest of this project. This was extremely helpful when the University (and Britain) closed and everyone isolated inside their homes, as we already had a plan to able to work online through Microsoft Teams if this was to occur! This was initially challenging due to not being able to interact in the same way that we usually would, and, most of the work took much longer than it would usually take. But we soon found our groove and learnt how to work together, remotely, all on a single document as well as developing our simulation of this new powertrain harmoniously! In order to maintain some familiarity, our management team set up a daily 'Morning Coffee' session on Teams where we could all chat and catch up, just like we would when working in the office!