Supervisor: Dr Andrew Johnson
Background
In April 2023 I had the fantastic opportunity to attend the highly esteemed Materials Research Society (MRS) 2023 spring meeting in San Francisco. The annual international meeting focuses on the pursuit of cutting-edge materials to help improve our world, from tuneable photovoltaics to adaptive multifunctional thin films for utilisation in medical devices. With an excess of 10,000 people expected to be in attendance, this provided the perfect environment for scientific discussion and potential collaboration.
I had long been aware of the MRS meetings with previous members of the Johnson group showcasing their brilliant work. However, due to the COVID-19 pandemic, it was not possible to attend any meetings until now! To have the chance to present my work at a conference of this calibre would be a significant highlight of my PhD. I submitted my abstract for the meeting back in October 2022 and to my delight, my abstract was accepted around mid-December which gave me 3-4 months to prepare for the trip. Fortunately, I was not alone in this endeavour as two of my fellow group members and dear friends, Max and Thom would also be attending the spring meeting.
Trip Preparation
This would be my first visit to the U.S. and what better place to start than San Francisco and the beautiful west coast of California? I was excited by the chance to experience the history and culture of California as it was always somewhere I wanted to visit, especially San Francisco.
Two days before the conference was due to commence, we embarked on our 5000+ mile journey early Saturday morning. This began with a relatively short trip from Bath to Heathrow followed by an 11-hour non-stop flight to San Francisco before a quick journey to our hotel in time for dinner. A quick wander through the city left me eager for further exploration, but bed was calling as the jetlag started to settle in.
Up at the crack of dawn on Sunday with the temperature around mid-20 °C (or 71 °F as I had to get accustomed to) these were ideal conditions to be exploring a city full of scenic landscapes and iconic landmarks. The jampacked day included a visit to the glorious Golden Gate Bridge, Pier 33 and the infamous island of Alcatraz.
A fantastic day of delving into the San Francisco hot spots put us in good stead for the week ahead!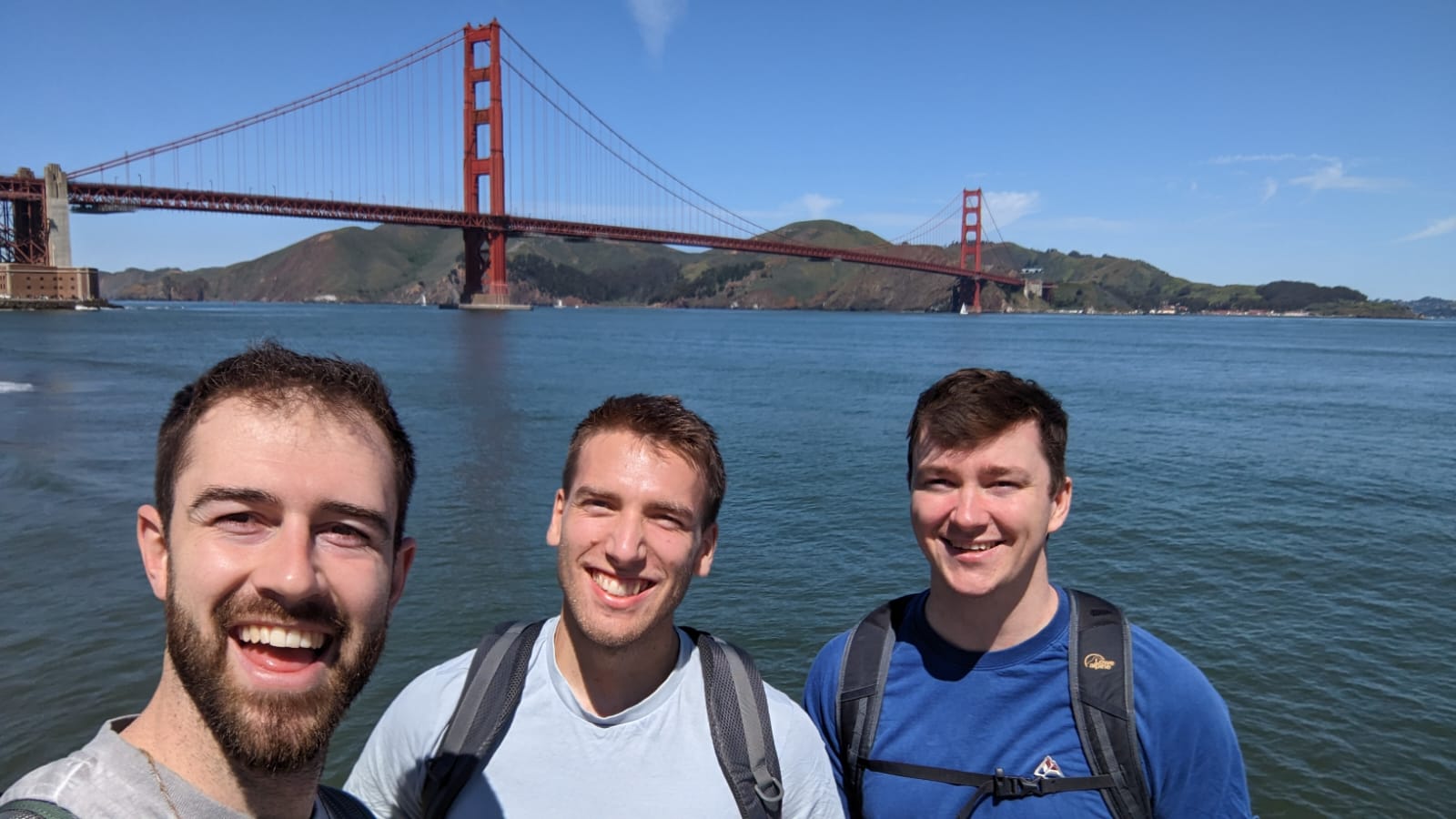 Conference Week
The MRS conference was held over three venues in downtown San Francisco which were all within walking distance of one another, the largest being the Moscone Conference Centre which hosted the majority of talks and presentations.
The week-long conference started each day at 08:00 and finished at 17:00 with several coffee breaks to ensure we had enough energy to see the day out. With over 60 conference rooms constantly in use, it took time to adjust to the busy schedule.
The conference consisted of 8 topical clusters with each presenter linked to a specific cluster. I was fortunate to be presenting in the Structural and Functional Materials section of the conference with all eight clusters highlighted below:
Characterization (CH)
Energy and Sustainability (EN)
Nanomaterials (NM)
Soft Materials and Biomaterials (SB)
Electronics, Optics and Photonics (EL)
Materials Modelling and Data Science (MD)
Quantum Materials and Systems (QM)
Structural and Functional Materials (SF)
Given the sheer volume of presentations, it was not possible to attend every session, therefore, at the beginning of each day, I constructed a plan of talks which piqued my interest and pursued those. From biomaterials to energy storage and materials synthesis, every session provided a treasure trove of knowledge, enriching my understanding and fuelling my passion for scientific exploration. Some notable talks I attended (but not limited to) included the production of H2 from water splitting using inorganic photoanodes, phosphorescent OLED stability studies and novel materials for thin film photovoltaics. The presentations at the conference were of the highest standard and it was fantastic to see the quality of science on display over the week.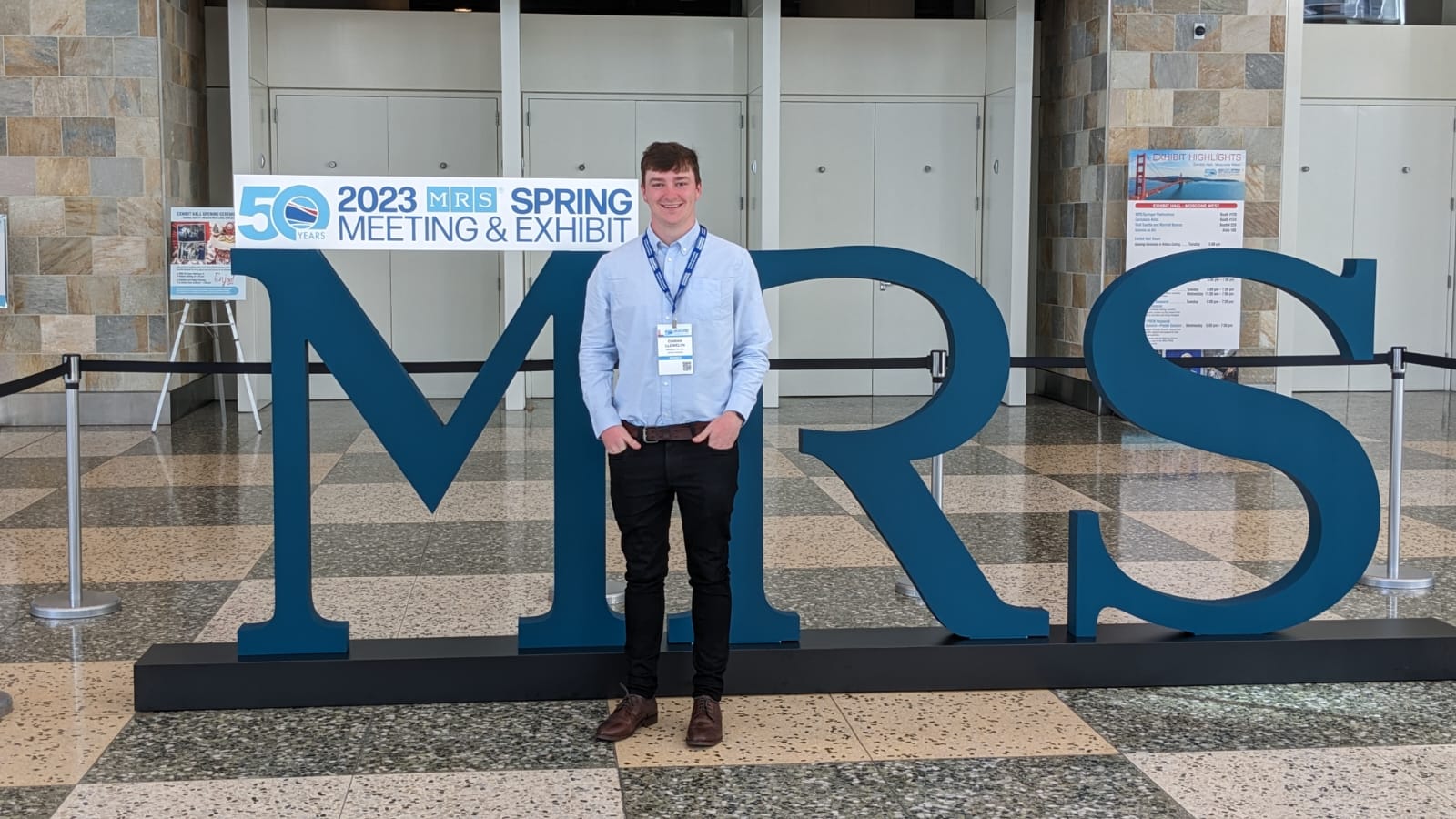 On the second evening of the conference, I had the opportunity to present my poster to my fellow attendees in the exhibition hall alongside other presenters. Due to the scale of the conference, it was difficult to speak to everybody who stopped by! Ultimately, I presented my work to numerous groups with several significant and detailed discussions arising from this which was extremely beneficial. This stimulated further discussion throughout the week with several follow-up questions to discuss my work further with propositions on how to improve and develop it. The opportunity to present at this conference was invaluable as it provided a platform for me to not only discuss my work and network with like-minded researchers but to appreciate the efforts of the research community surrounding conferences of this scale.
From Tuesday-Thursday each evening there was the opportunity to attend the exhibition hall with hundreds of vendors present showcasing the latest and greatest of the scientific community. After long days at the conference, this was the perfect opportunity to unwind and have more casual conversations with fellow attendees and sponsors. Engaging with industrial sponsors at a conference provides a unique opportunity to bridge the gap between academia and industry, fostering valuable connections and insights. These conversations offer a glimpse into real-world applications, current industry challenges, and potential collaborations.
Wherever I went there was always a friendly face ready to chat about science or the wide array of food on offer from the organisers. A pleasant atmosphere throughout the week provided great conditions for science and relationships to thrive.
As the curtain fell on the week at MRS 23 in San Francisco, the conference has not only fuelled my passion for materials research but has also reinforced the power of collaboration and interdisciplinary thinking. It emphasized the immense innovation potential when diverse minds come together in pursuit of a common goal, wanting a better future for the next generation.

The California Chronicles: A Post-Conference Expedition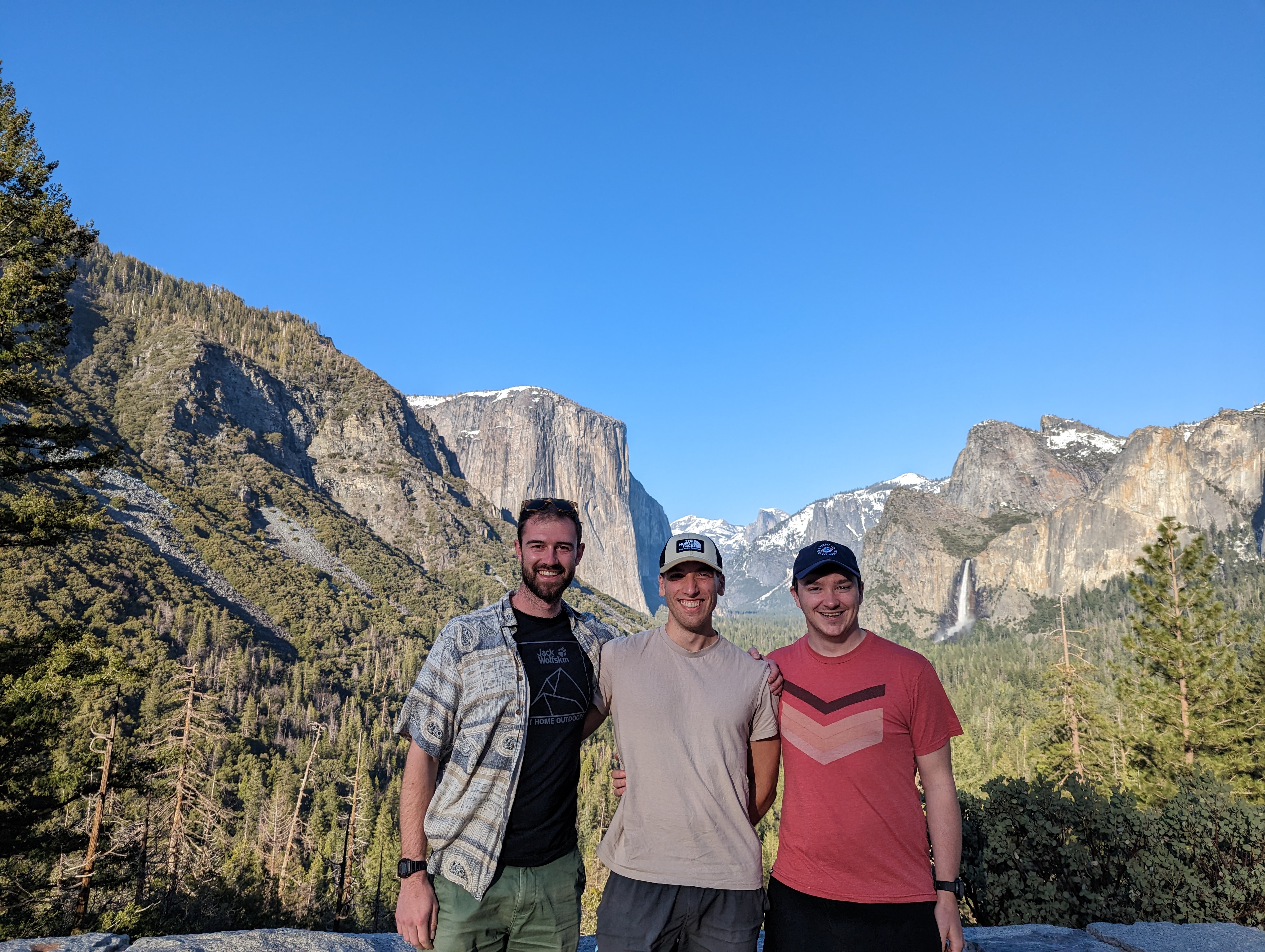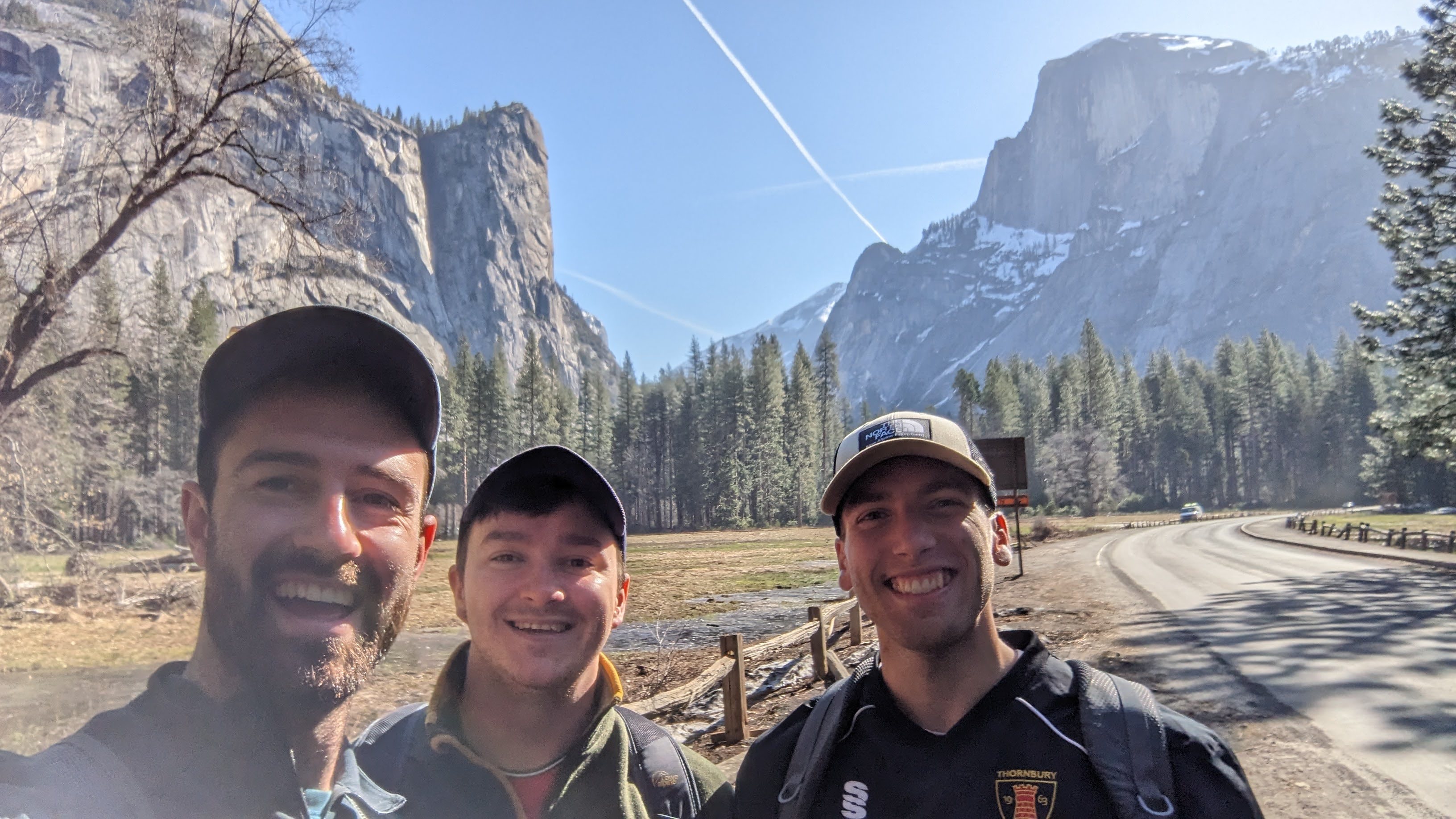 Seeing that we were in the neighbourhood (California!) it would be a waste to not take advantage of the opportunity that was right in front of us and so a road trip was planned which was to travel down the west coast via one notable inland stop, Yosemite. This was a dream visit for me and it lived up to the hype, it truly is one of the most remarkable places I have been fortunate enough to visit. I lost count of the number of times I had to take a step back to take it all in.
I could ramble on for pages about the all the amazing places we visited but I'll keep it short and sweet.
The remainder of the adventure-fuelled escapade consisted of camping, numerous hikes, beach visits, countless laughs and overall enjoying each other's company! Along our journey we came across a vast variety of wildlife from otters and deer to elephant seals and grey whales! Our journey down Highway 1 included visits to Carmel-by-the-Sea, Big Sur National Park, Santa Barbara, and ultimately Los Angeles.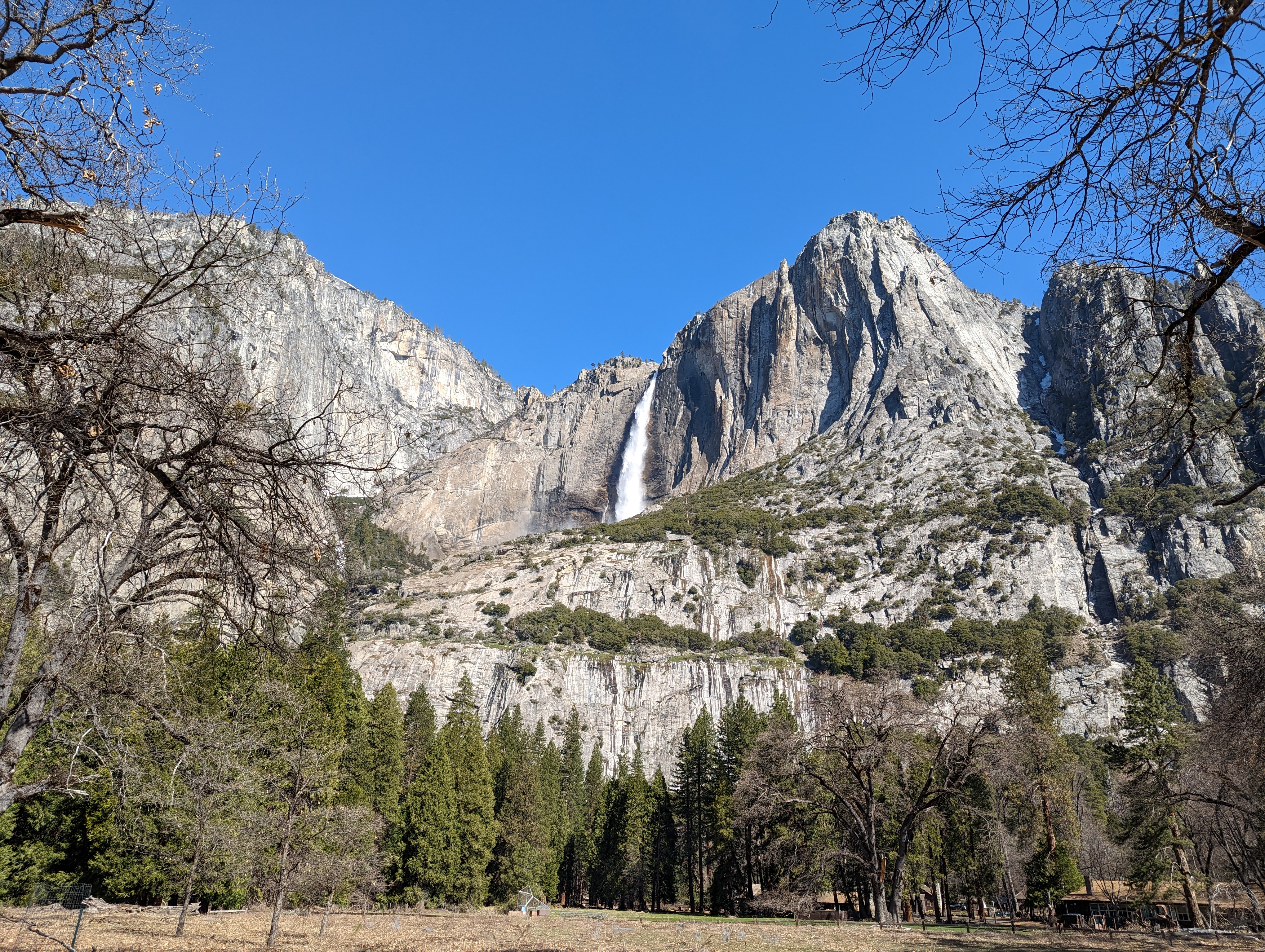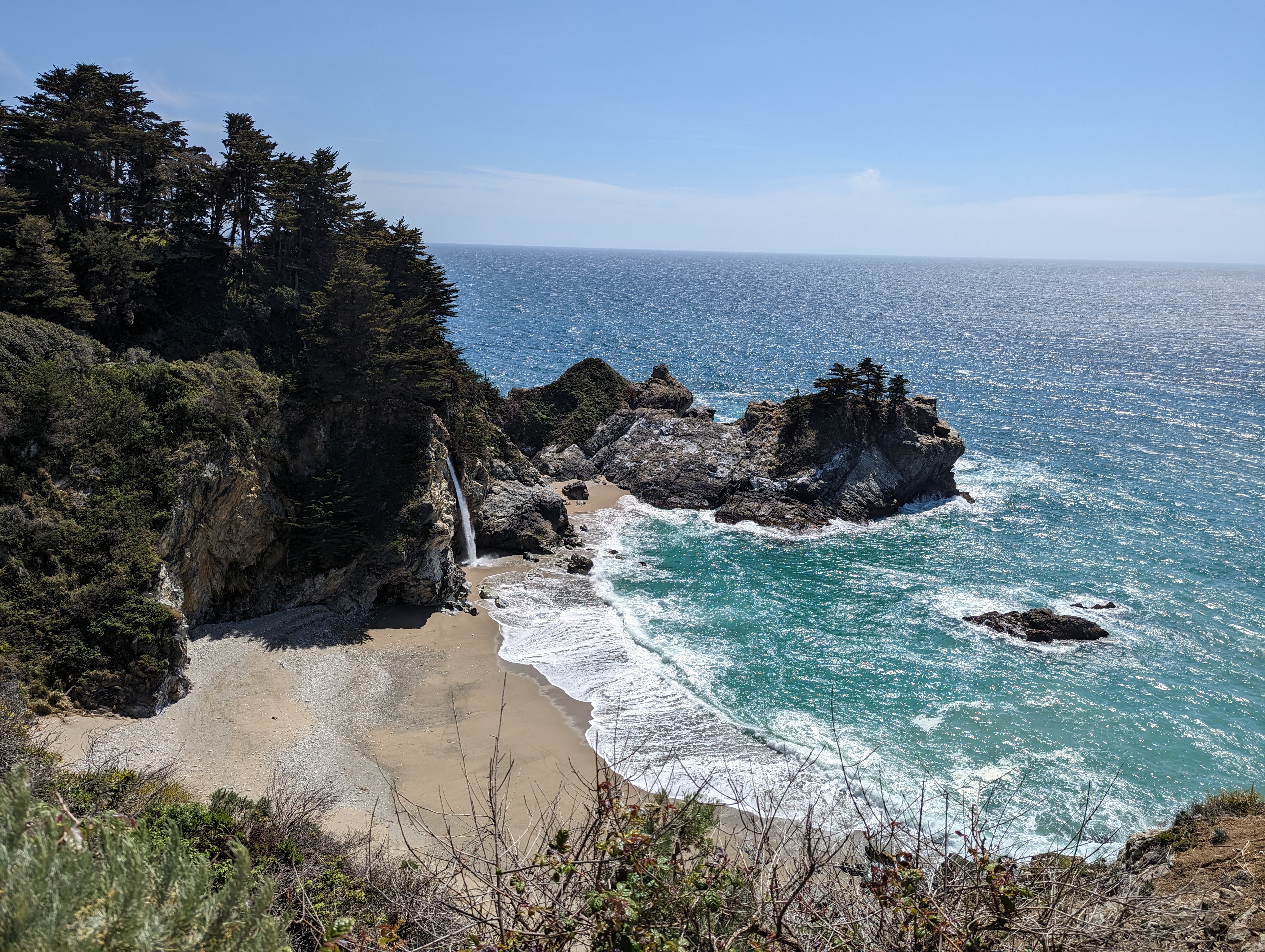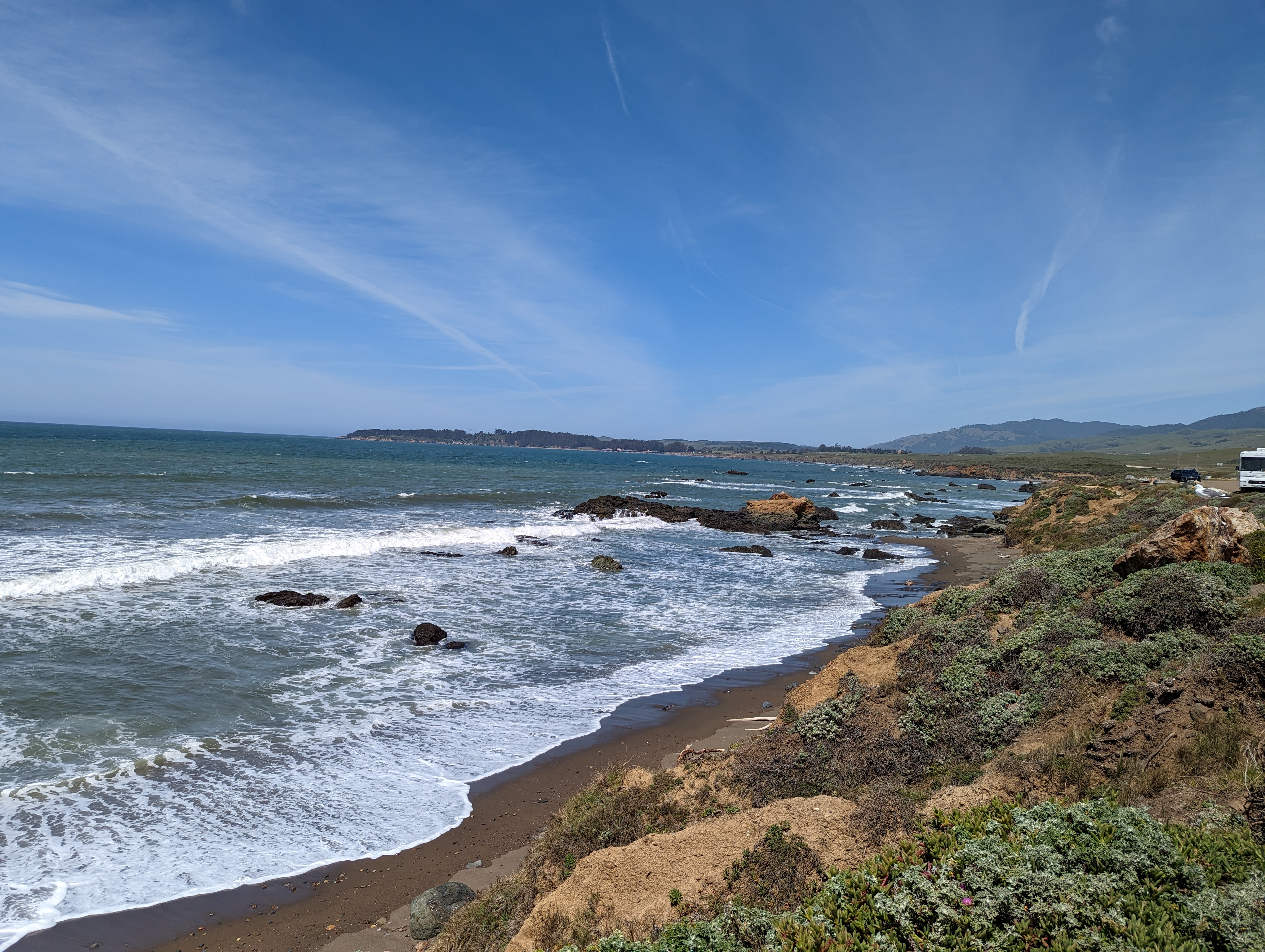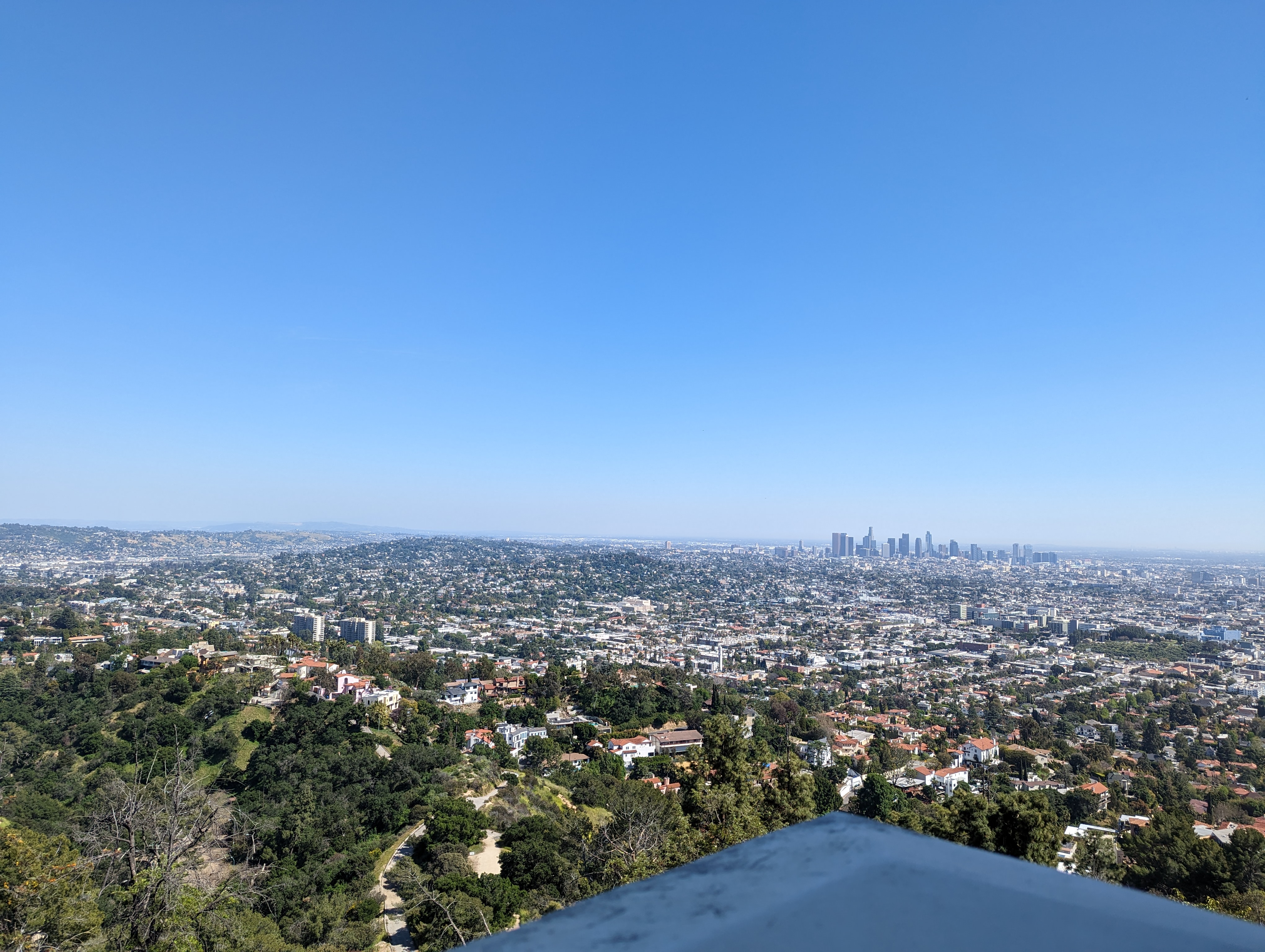 To close, I would like to extend my heartfelt gratitude to the organisations that made this incredible journey possible. A sincere thank you goes to the AAPS CDT, the Armourers and Brasiers' Gauntlet Trust, and Infineum for their generous financial support, which enabled me to attend the conference in San Francisco and embark on an unforgettable journey.