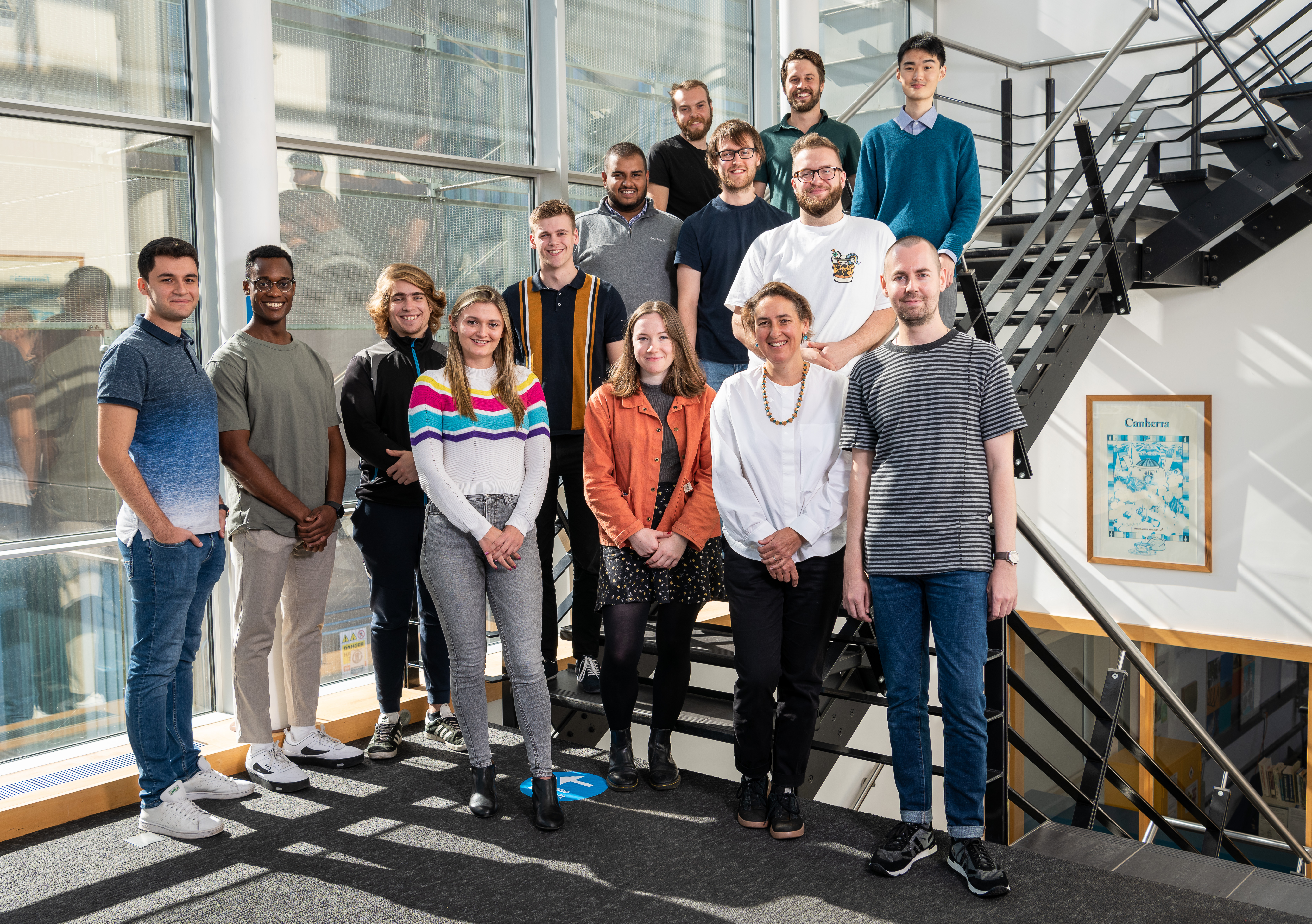 As we approach the end of cohort 3's first semester in the MRes programme, it seems like the perfect time to reflect back over the early stages of the AAPS CDT. It would be fair to say that coming into the programme can be daunting; committing the next four years, many of us without an exact PhD project, and being introduced - in person! - to people who you will come to support and be supported by over your time here.
A pretty full timetable for induction week might seem intimidating but the analogy of jumping in with both feet comes to mind. It really was the best way to get to know everyone within our cohort, the previous years, and of course the staff as well. Being a transdisciplinary course there is such a wonderful mix of people who are all eager to learn more about each other's disciplines and subsequently means that the metaphorical ice is broken almost immediately. It's not all just laughs though, the staff on the CDT put together some extremely useful activities too within our first week to fully integrate ourselves into the university; these included arranging campus tours, library inductions and becoming familiar with the IT systems. Furthermore, welcome events from the university's doctoral college added to the feeling of inclusivity, reassuring us that there would always be support if it were needed.
Once the induction week had passed, we were ready to start building our knowledge through the MRes course. In the early weeks this revolved around investigating what transdisciplinarity really was and why it is useful; a panel discussion with researchers from the AAPS research themes, and a module on systems thinking set the groundworks for utilising the cohort's full skillset. To further bolster our ability to work effectively as a team, we had a two day workshop to share our experiences, develop active listening and mindfulness skills, and to discuss how each member of the cohort wanted our team dynamic to develop. This activity truly enhanced our collaborative ability, which has not only aided our group projects thus far, but also meant that when we engaged in more technical activities - such as guest lectures from Shell, or presentations of PhD projects from industry partner AVL - we were able to discuss elements we were more or less comfortable with together, to further our combined knowledge. Fundamentally, this combination of skills and approaches is what makes the CDT unique.
Overall, the introduction to the MRes year on the AAPS CDT greatly surpassed all expectations, allowing not only growth in technical knowledge, but most importantly allowed our cohort to create a strong working relationship to support each other through the months and years to come.