Laura Seminati and I took a trip to UCL's unique and state of the art testing facility, PEARL (Person Environment Activity Research Laboratory) to take part in one of their projects and tour the facilities.
We took part in three studies; an overtaking scenario where an e-scooter rider overtook a slowly moving autonomous shuttle, a road crossing scenario where a pedestrian crosses a road with an incoming autonomous shuttle, and a road turning scenario where a cyclist is turning on a road with an incoming autonomous shuttle. Various data was recorded including physiological and behavioural (eye-tracking, EEG and motion detectors), subjective experience (questionnaires on perceptions of safety), and recordings of the interactions using overhead cameras.
The purpose of the study was to explore how different human-machine interfaces could promote safe and trustworthy interactions under different conditions and users. The study took a 4*2 design; where the shuttle either displayed a laser projection, auditory warning, both, or none, and they interaction was undertaken in a silent night-time condition and a noisy daytime condition. There were four participants who took it in turns to be either passengers in the shuttle, or the subject riding the bike/scooter/walking.


It was amazing to have such a facility available to test in – the PEARL lab was able to control nearly every aspect of the environment including light, temperature, floor materials, sounds, and smells - all in their enormous 4,000m2 and 10m high (carbon negative!) building.

PEARL has also undertaken work for the Department for Transport, Transport for London and Thameslink, testing things from re-creating entire train stations, studying un/loading passenger flows on the tube and even bus stop design. Laura and I were lucky enough to be given a tour of their AV driving facility. Jan Luca Kästle and his team spent two years building a specialist set up where they brought a real Honda into the lab, removed the engine, rigged up all the controls to recording devices, built a surround sound system, and linked screen with rear view and wing mirrors. This has allowed them to investigate a driver taking back control of an AV, and which feedback system is the least likely to produce a startle response therefore increasing the time available for the driver to gain situational awareness and reduce the chances of an accident.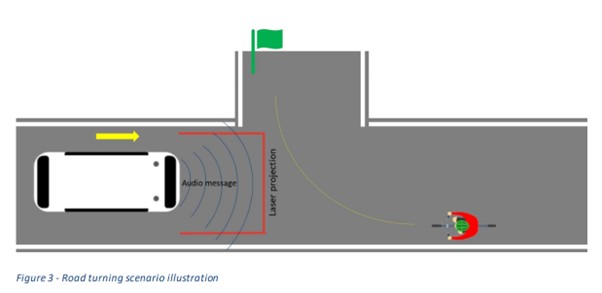 Thank you so much to Professor Bani Anvari for giving us the chance to participate, and to Brian Rutter for setting up the experience! Thank you to Jan Luca Kästle and Dr Milan Lovric for hosting us on the day, it was so lovely to meet the team. We hope to be back soon!